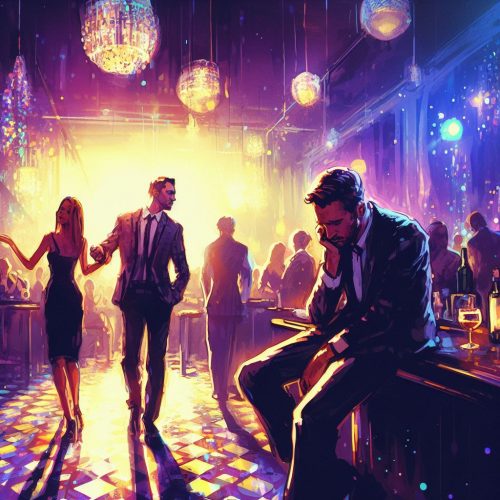 The chorus pleads for the person not to leave, asking them to stay for a moment, to find words, and not to declare that love is dead.
In the first verse, there's a scene of scattered belongings, a desire to leave, sprinkled with grievances, and a plea to be allowed to go.
The second verse depicts a heart pierced by words, needles of hurt, and life's chapter beneath the fragments. White sheets represent a night without the person, and it emphasizes that it's not just "us," but wounded lovers.
Overall, the lyrics capture a plea and a sense of emotional turmoil, with themes of departure, hurtful words, and the impact on love.
припев:
Не уходи, оставь минуту нам.
Не убегай, найди слова.
Не говори, что – ты запуталась.
Не повторяй: "любовь мертва…"
куплет 1:
Вещи раскиданы.
Хочешь уйти.
Сыпешь обидами.
Просишь: "пусти"
Что-то бесвязное
Хочешь сказать,
Но всё понятно мне,
Можешь бежать.
куплет 2:
Сердце иголками
Жалят слова,
А под осколками
Жизни глава.
Белые простыни.
Ночь без тебя.
Это не просто мы,
Раним любя.